Welcome to Greene's Plumbing, Heating and Electrical "Tips from the Experts!" Today, we are going to focus on an important issue that we like to discuss with all of our customers. Carbon Monoxide poisoning. Over 400 people die from accidental Carbon Monoxide poisoning every year in the United States alone. These tragedies, are 100% avoidable.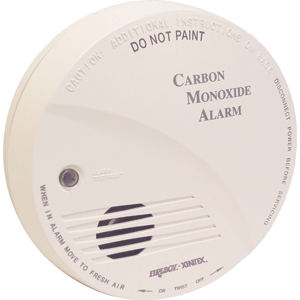 Carbon monoxide is an odorless, colorless gas that can leak from water heaters, stoves, exhaust pipes, gas powered dryers, furnaces, as well as cars and anything that runs on a small motor. Carbon Monoxide is a silent killer, many times individuals do not realize they have been exposed, until it is too late. It is imperative that you protect your family and your home.
What can YOU do to prevent Carbon Monoxide exposure in your home? Call us! We can check your home for Carbon Monoxide today. For the price of a service call, we make sure your home is safe and CO free. We also sell Carbon Monoxide alarms to place throughout your home. Just like fire alarms, Carbon Monoxide alarms are a safety necessity for every home.
Expert TIP: Change batteries in your fire alarms and Carbon Monoxide alarms when you change your clocks for daylight savings time in the spring and fall of every year!
As a home owner it is also important to be aware of potential natural gas leaks in or around your home. Unlike Carbon Monoxide, natural gas has an odor.
Do you suspect a gas leak in or around your home? If you are smelling gas fumes and suspect a leak, exit your home immediately and call your local utility company. Signs of a gas leak include:
"Rotten egg" smell

Dead or discolored vegetation in an otherwise green area

Dirt or dust blowing from a hole in the ground

Bubbling in wet or flooded areas

Blowing or hissing sound

Flames, if a leak has ignited

Gas in transmission pipelines does not have odorant added, so signs of a pipeline leak may include all of the above except the rotten egg odor.
DO NOT do any of the following!
Light a match

Light a cigarette

Turn on or off an electrical switch

Turn on or off the stove

Turn on the microwave

Turn on the toaster
Want to learn more about Carbon Monoxide exposure? You can learn more about CO poisoning HERE.
Want to learn more about Natural Gas leaks? Find out more HERE.
Tiffin Ohio Plumber, Tiffin Ohio HVAC, Tiffin Ohio Electrician, Findlay Ohio Plumber, Findlay Ohio HVAC, Findlay Ohio electrician, Fremont Ohio Plumber, Fremont Ohio HVAC, Fremont Ohio Electrician, Bowling Green Ohio Plumber, Bowling Green Ohio HVAC, Bowling Green Ohio Electrician, Bellevue Ohio Plumber, Bellevue Ohio HVAC, Bellevue Ohio Electrician, North Baltimore Ohio plumber, North Baltimore Ohio HVAC, North Baltimore Ohio Electrician.